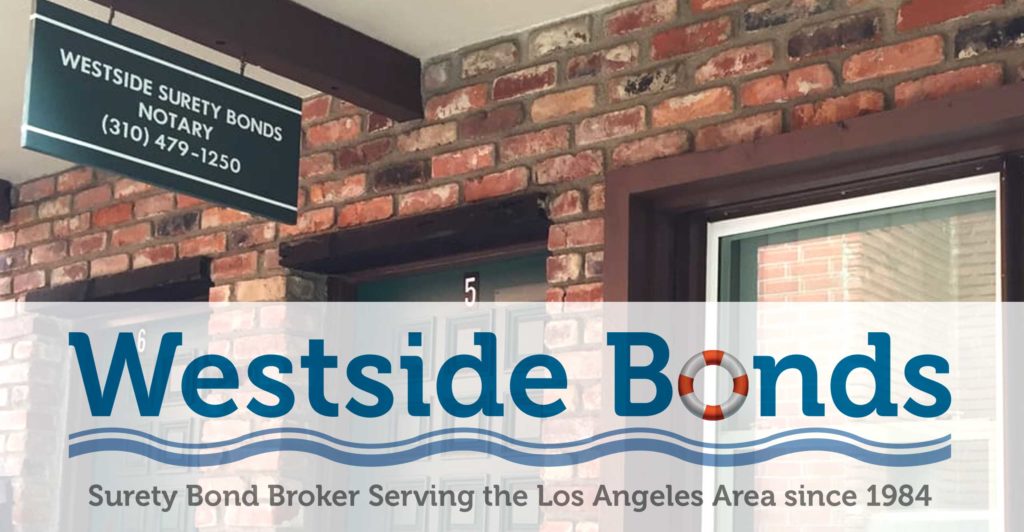 Westside Bonds has been a leading Los Angeles Surety Bond Agency since 1985, consistently offering a wide selection of surety bonds. Our focus is on simplifying your surety bond needs. Our prompt and professional service offers you surety bonds at affordable pricing and your bond application will get a response in hours — not days!
So let Westside Bonds do the work for you, and compare the rates of our top-tier surety companies, finding you the best rate for the type of bond you need. We also have surety lines that do not need clean credit for many license bonds. Making it that much easier for out clients to secure the bond service they need.
You may also ask for a quote today with our convenient online form. Or simply give us a call at (310) 479-1250 for help when assessing your bond service needs. And don't forget to like us on Facebook!
We offer a full range of bonds including License & Permit, Court, Contract, Developer, Fidelity and Miscellaneous Bonds, as well as Notary Services.
*Application forms are Adobe Reader PDF files that you can view in your browser or download. Please complete the application form being sure to give all required information. Please mail and applications to: Westside Bonds, 11321 Iowa Ave., Suite 5, Los Angeles, CA. 90025